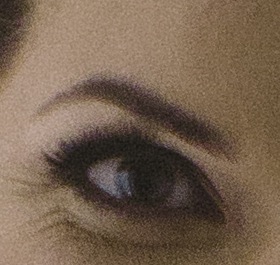 Eyebrows frame your face and can dramatically change the way you look. We specialise in brow shaping + sculpting and can create the most complementary shape for your face.
Gabriele has over 15 years of qualified beauty therapy experience and has done thousands of brow waxes. She takes care to create an arch that works with the features of your face. Her clients – men and women – continue to trust her with their brows.
If you are looking for a brow shaping + sculpting specialist, come in to Beauty Sense and discover just how great your brows can be. Our beauty salon is in the heart of Margate, Redcliffe.
Beauty Sense mixes several premium waxes to create a unique blend that's suitable for sensitive skin while effectively removing short and super-fine hairs, achieving terrific results that last. 
We apply soothing after waxing lotion after all waxing treatments, instantly reducing redness and calming your skin. You can fit a brow wax in to your lunch break or book an appointment for a time that suits you as we are open earlier or later by appointment because we know many of our clients are busy parents or business people who need flexibility.
You can choose to also have your brows tinted – giving them extra definition. Complete the look with a lash tint and feel like a goddess. View our waxing and tinting options and prices.
Have you noticed how different your face looks after a good brow wax? The compliments just keep coming…