Making an appointment
Contact us to make your next appointment today! If we are attending to clients, please leave a message on our answering machine and we will call you back shortly to finalise your appointment details.
Call: 0403 954 409
Email: info@beautysensemargate.com.au

Salon location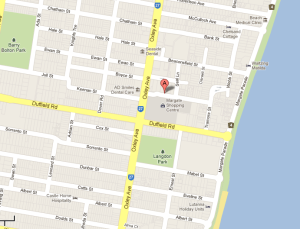 Find our warm and private beauty salon in Redcliffe, across from Margate Woolworths shopping centre, above FMG Hair, at:
Room 5, Level 1
26 Baynes Street
Margate, Redcliffe
Click on the map above to view our salon location in Google Maps.
Opening hours
Monday: By appointment only
Tuesday: 9.00am – 5.00pm*
Wednesday: 9.00am – 5.00pm*
Thursday: 9.00am – 5.30pm*
Friday: 9.00am – 5.00pm*
Saturday: 8.30am – 2.00pm*
Sunday: Closed
*Earlier or later by appointment. We offer before and after hours appointments for busy parents and business people, appointments need to be booked in advance as these times fill quickly. Contact us today to make your next appointment.
Connect with us online