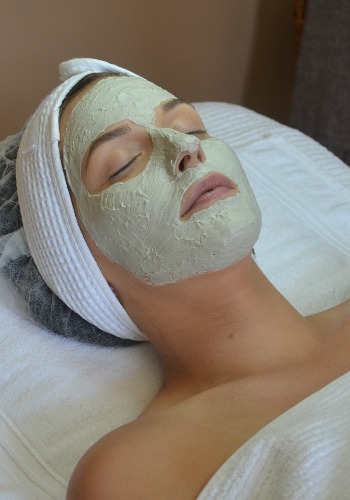 Beauty Sense offers an extensive range of facial treatments to meet all skin care needs. All our facials are customised to meet the needs of your skin, and of course your concerns and wishes. Choose from deep relaxation to skin firming, deep cleansing or problem solving facials. We use a collection of active and results-driven products that suit all skin types.
You can be sure you will leave with healthier, more radiant and happier skin. All our facials are suitable for men and women.
Teen facial therapy
40 minutes     $50
A specific facial designed to address skin issues from hormonal changes in adolescence, including oily T-zone, blocked pores and acne. Leaves skin feeling refreshed and glowing.
Express renew therapy
40 minutes     $55
An ideal introduction to facial treatments. This express service focuses on skin consultation and rebalancing techniques. Includes hot towel pampering, cleansing, steam therapy, exfoliation, mask and moisturising.
Purifying renew therapy
50 minutes     $65
For combination, oily and impure skin types. This purifying facial treatment has been specifically developed for skin that has a tendency to become congested. Regular treatments control sebaceous secretion and the proliferation of bacteria responsible for skin alterations, to normalise your skin and achieve good skin health. The results are more even skin tone, reduced pores and blemishes, leaving the skin fresh, even and balanced.
Ultra vitamin therapy
60 minutes     $75
For mature skin or skin showing the first signs of ageing. Working to turn back signs of time, this treatment infuses your skin with vitamins and uses galvanic technology to penetrate these vitamins deep into your skin. Vital functions of your skin will become awakened, assisting to improve elasticity while lessening wrinkles. Skin is immediately revitalised, brightening skin tone and evening complexion.
Men's essential therapy
60 minutes     $75
For men. Energising and purifying, this treatment is designed to meet the specific needs of men including shaving-related irritation and dullness. This anti-ageing and de-stressing treatment, will immediately restore your skin's strength, balance and ability to protect against daily aggressions. For all skin types, even the most sensitive.
Revitaliser therapy
75 minutes     $75
Using precious active ingredients to correct and brighten your skin and improve its self-repairing ability. This intensely hydrating treatment will restore your skin's natural pH balance, increasing its ability to retain adequate moisture levels. Your skin will become deeply nourished, softened and more radiant. This relaxing treatment also includes a face, neck and shoulder massage.
Double power peel NEW
75 minutes $95
Including the new Power EnzymAcid Peel with enzymes derived from pumpkin, pineapple and papaya, combined with lactic and salicylic acid, this power facial will revive dull looking skin. Recommended for premature ageing, hyper pigmentation and neglected skin, this antioxidant rich, skin brightening treatment will give your skin a boost like nothing else. Super hydrating, this facial is even suitable for sensitive skin.
Beauty Sense signature facial
90 minutes     $110
Our most popular facial treatment. Suitable for all skin types, this is the ultimate rejuvenation treatment, tailored to your specific needs. Includes a gentle but effective ultra-peel treatment to restore skin radiance. Vitamin infusion, specialised alginate peel off mask and facial massage will renew your skin to improve the appearance of fine lines, pigmentation, open pores, uneven skin tone and texture.
Anti-ageing therapy
70 minutes     $180
Our most active ingredient facial treatment for intensive results. Using Ultraderm's micro roller together with their powerful apple stem cell treatment increases collagen synthesis, achieving smoother, clearer and visibly rejuvenated skin. Enjoy this facial as a standalone treatment or book a six week program to maximise results.
Add-on booster therapies
Add some extra special pampering to your facial treatment with a booster therapy.
Enzyme peel for additional skin purification and radiance       $20
Serum infusion for additional vitamins and skin rejuvenation       $20
Hydrating eye treatment for additional skin plumpness and repair $25
Décolleté treatment for a smoother and glowing décolleté       $35
Collagen treatment for additional skin plumpness and firmness       $20-$40
To book your next facial appointment, you can call us on 0403 954 409 or visit our Redcliffe beauty salon at Margate Village.
Read some of our client testimonials to hear what just some of our clients have said about our facial treatments.