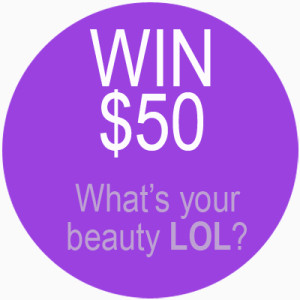 Would you like to win $50 of Beauty Sense treatments?
It's easy! To enter, all you have to do is:
– LIKE our facebook page,
– SHARE our competition post with your facebook friends (pinned to the top of our facebook page), and
– WRITE a comment on that post letting us know you've completed steps one + two as well as your funniest beauty LOL moment!
Not sure what a beauty LOL moment is? Think about the time you turned yourself orange with fake tan or waxed off all your eyebrows – we look forward to hearing your story!
By following these three simple steps you will go in the running for a $50 Beauty Sense gift voucher! The funniest entry will win. #Competition closes 31 October 2013.
Throughout October we'll be sharing some of your funny stories (no one will be named!) so we can all have a belly laugh at those dreaded times we've gone 'WHAT THE!'
If you would like to make a beauty appointment at our salon in Margate, Redcliffe, you can call us on 3284 2218 or visit our beauty salon.