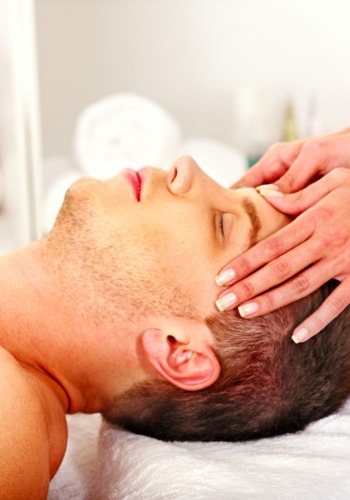 Beauty Sense offers an extensive range of skin and body treatments just for men. While all of our treatments are suitable for men and women, these treatments have been specifically designed for the needs of men.
Facial
Men's essential therapy
60 minutes    $75
Energising and purifying, this treatment is designed to meet the specific needs of men including shaving-related irritation and dullness. This anti-ageing and de-stressing treatment, will immediately restore your skin's strength, balance and ability to protect against daily aggressions. For all skin types, even the most sensitive.
View our other facial treatments that are also suitable for men.
Massage
Men's tension relief massage
30 min     $40
60 min     $75
Free your body from stress and relax with a massage that incorporates traditional techniques and nature's purest aromas. This massage will increase oxygen flow in your blood stream to release toxins from muscles. Designed to improve blood circulation, it will relieve stiffness and soreness in underlying muscles to reduce tension and stress.
View our other massage treatments that are also suitable for men.
Pamper package
Men's spa     NEW
90 min     $110
Specifically designed just for men, this pamper package begins with a 40 minute facial treatment tailored to the needs of male skin. The Men's spa package also includes a relaxing 40 minute back, neck and scalp massage to alleviate tension and help you completely unwind.
View our other pamper packages that are also suitable for men.
Waxing
Men's waxing

Back     from $40
Chest     from $40
Stomach     from $40
Shoulder     $20
Neck     $20
To book your next appointment, you can call us on 3284 2218 or visit our Redcliffe beauty salon at Margate Village.
Read some of our client testimonials to hear what just some of our clients have said about our treatments.