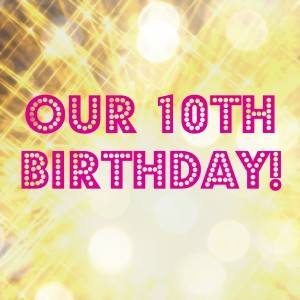 It's incredible how quickly time goes by when you're having fun.
Ten years ago, Gabriele established Beauty Sense beauty salon in the heart of Margate, Redcliffe.
We chatted with her about how it feels to reach the 10 year milestone of owning and managing one of the top rated salons in the area.
How does it feel to be celebrating the 10th birthday of Beauty Sense?
I feel very excited and proud to have reached the 10 year milestone. I'm most proud and happy to have established such a loyal clientele who make coming to work such a pleasure. There have been difficult times over the past 10 years where I've seen quite a few salons open and close down – I know I wouldn't be here today without my wonderful clients.
Did you imagine when you first opened your salon that you would still be here 10 years later?
Being a relatively new resident in Redcliffe, I wasn't sure how well Beauty Sense would go. I emphasised on providing personalised service and I think this is what helped me establish a strong foundation. My goal and hopes were for Beauty Sense to be a long term business and I put all my effort into this – I'm so happy it has paid off.
What's your favourite part of owning and managing Beauty Sense?
I love that every day is different. I get to meet so many interesting and friendly people and I enjoy helping them to feel good about themselves. While many clients come to relax and reduce stress levels, others have had skin conditions that I have helped to improve dramatically. It's very rewarding for me to see their skin improve – reduced visibility of scars, smaller pores, reduced redness, more youthful appearance – and to establish warm relationships with my clients.
How do you see the future of Beauty Sense?
Bright! I've been working hard lately to update treatments and services to suit the current needs of people. Just for men is a new section of the website that I recently launched in recognition of the increased number of male clients – and to encourage even more! I also love that I'm starting to see the daughters and sons of regular clients come in now as it is very important in our climate to start early with good skin care practices.