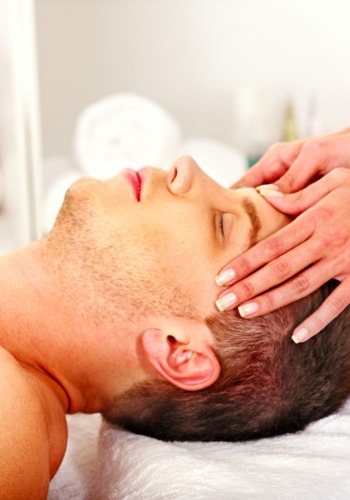 Over the past 10 years, we've welcomed more and more men into our beauty salon.
In recognition of this, we have created a new section of our website – Just for men. It includes all of our most popular treatments that have been specifically designed for men.
While men can enjoy any of our facial and pamper package treatments, we know there are differences between male and female needs which is why 'Just for men' has been created.
Did you know men's skin is up to 70% oilier than women's skin due to testosterone production? The Men's essential therapy facial washes away excessive dirt and oil, the main cause of breakouts and blackheads, and exfoliates to unclog pores. It also focuses on other male needs, such as razor burn or roughened skin from spending time outdoors.
Other popular treatments include manicures, waxing, massages and pamper packages which combine massage and facial treatments.
At Beauty Sense salon, we provide treatments that have been engineered for male skin. Different products and essential oils with more masculine scents are used during these treatments.
Our private and relaxing salon is a place where men can unwind while being rejuvenated.
Call us on 3284 2218 or visit our beauty salon in Margate, Redcliffe to book your next appointment.