With the season of spending well and truly here, it's nice to know you can find some bargain beauty buys from your local supermarket and keep looking fabulous all season long!
Over the years we've tried and tested so many products and present to you here our top finds.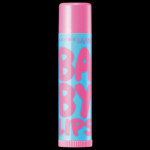 Maybelline baby lips – without a doubt our favourite lip balm. This product is a must in our handbag! It will keep your lips smooth and moisturised for 8-hour hydration, helping to plump your lips and enhance the look of your lipstick. You can pick this product up almost anywhere including most chemists and supermarkets, including from Woolworths for just over $4.
Body brush – we regularly preach about the benefits of body brushing. It helps to improve your body's circulation, firming your skin and helping to reduce the appearance of cellulite. You can pick up a body brush for under $7 from your local Woolworths.
Eyebrow brush – once you get in the habit of brushing your eyebrows, you'll wonder why you didn't do it earlier. A quick brush in the morning after doing your make up with give you perfect brows all day long. They separate and smooth eyebrows, complementing a good brow wax to shape your face beautifully. You can buy these almost anywhere, including online from Priceline for $7.
Le Tan in Le Can – for under $18 this spray tan is great value for money. It's Australia's number 1 selling tanning product. Enriched with Vitamin E, it moisturises and hydrates your skin as you apply it, providing a natural looking, streak free glow. Widely available in supermarkets, chemists and beauty stores, you can buy it online at Woolworths.
John Frieda Frizz-Ease – instantly shields hair from the damaging effects of heat styling that can cause frizz and UV exposure. It will make your hair smooth, silky and vibrant. Pick it up from Priceline for under $17.
Final Net hairspray – the strongest holding hairspray around and in a super-sized can. It also dries instantly without stickiness and brushes out easily. For $6 from Priceline, this can will last you months.
Bio-Oil – fabulous for helping improve the appearance of scars, stretch marks and uneven skin tone. We use it all over our body, particularly in the cooler months to keep winter skin at bay. So many pregnant women tell us this little bottle of goodness helped avoid stretch marks. You can pick it up from supermarkets, chemists and Priceline. For only $15 it's a product you won't regret buying. Find out more about Bio-Oil on their website.
Lucas pawpaw ointment – this product is like magic potion – so many uses and so effective! The ointment has antibacterial and antimicrobial properties and can be used as a local topical application on the following:
minor burns & scalds
sunburn
gravel rash, cuts & minor open wounds
nappy rash & chafing
insect bites
splinters & thorns.
These are our best supermarket beauty buys – what are yours? If you have any secret beauty finds, share them in the comments below!