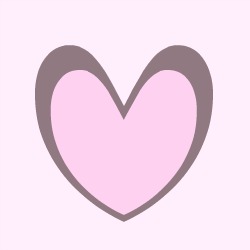 Do you get caught up in the Valentine's Day hype?
Whether you have a Valentine or not, we love the idea of dedicating a day to thinking of that someone special you love – especially if that someone is you!
We don't think you ever need an excuse to treat yourself or your loved one to a pamper session (to us it falls into that 'necessity' category!) but if you do, Valentine's Day can certainly be it.
Our Truly, madly lovin' it pamper package has got to be our hottest seller, especially at this time of year. For just $90, you get over an hour of total bliss including 40 minute aromatherapy facial, foot massage and eye treatment.
The facial treatment includes hot towel pampering, double cleansing, steam therapy, exfoliation, mask and moisturising to rebalance and brighten skin tone. The eye treatment will reduce puffiness and tighten skin, reducing lines and appearance of dark circles. You will leave feeling truly, madly fabulous.
Sound amazing? We think so! To book in or pick up a gift voucher for this treatment, visit our salon or call us on 0403 954 409.
You can also check out our full range of pamper packages and facial treatments for other gift ideas, or simply arrange a gift voucher for any amount.