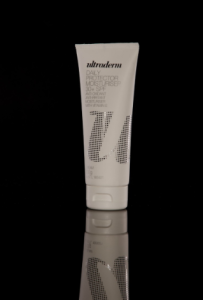 OK, it's time to get serious about sun protection!
Summer is here and that Australian sun is beating down stronger than ever. You know what to do – slip, slop, slap! The sun can cause all kinds of premature ageing including:
age spots
blotchy pigmentation and tone
facial spider veins
fine wrinkles
freckles
loss of tone or firmness
roughness.
Wear sun protection every day and your skin will look younger for longer… and of course you'll reduce the chance of skin cancer!
Our top pick for daily sun protection is Ultraderm's Daily Protector Moisturiser. It's a light textured antioxidant, anti-irratant moisturiser with broad spectrum 30+SPF protection. Suitable for all skin types it provides UVA and UVB protection.
You can pick up a bottle from our beauty salon in Redcliffe or by calling us on 3284 2218.
We cannot stress enough how important it is to apply at least one coat of SPF 30 sunscreen each day, even to protect you on your drive to work or the walk from your car to the office. This goes for you too, gentlemen, because you're not going to like the cumulative effects of UV rays in the future!
You can read this article "This is why you should wear sunscreen" for even more reason why sun protection is so important.