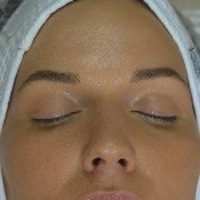 The fragile area around your eyes can be easily affected by the dryer and cooler weather.
To help keep the skin around your eyes plump and smooth, we have introduced a new eye treatment that will not only improve the appearance of your eyes but strengthen delicate tissue.
Available until 31 July, you can enjoy the eye treatment valued at $35 and an eyelash tint valued at $20 – combined value of $55 for only $45!
This special bright eye combo will visibly improve the texture around your eye area, brighten skin tone and plump up fine lines resulting in a more youthful appearance.
Avoid flaky and irritated skin this winter and come in for this bright eye combo treatment today.
The Bright eye combo makes a thoughtful gift idea for Mother's Day that would be appreciated by any mother.
Call us on 3284 2218 or visit our salon to make an appointment.